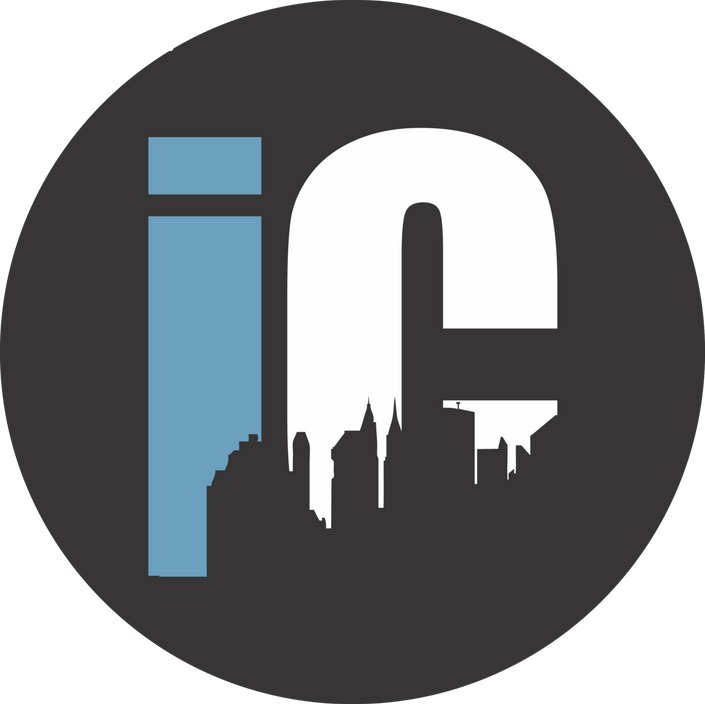 Financial Analysis: How To Kick Butt At It
The only financial analysis course you'll need to become a rockstar investor
Enroll in Course
This course is designed to make you a rockstar at financial analysis to become an even greater investor
We know, we know. The two words "financial analysis" aren't sexy. Bringing up those two words at a dinner party is a surefire way to soon be awkwardly all alone. But fear not! This course is different.
I'm sure all courses say that though...so why should you believe us?
1. We do this for a living.
- All day we read through financial statements trying to pick the best investments for our subscribers.
2. Our track record speaks for itself.
- Over the past five years, we've trounced the market by over 170%.
3. We are aware that this subject can be dry.
- Oftentimes, financial professionals are so enamored with this stuff, they make no effort to make it interesting and easy to digest. We promise not to do that.
With that out of the way, we want to make one more promise.
And this is no small promise. In fact it is a rather LARGE one.

We promise that you will learn and retain more from this one course than a full 4 years of finance at a prestigious university.
Don't believe us? Call our bluff.
We are that confident.

The price you see at the top won't last forever. In fact, we've had so much demand, it will be gone soon!
Imagine, for our low price, you can learn more about financial analysis than a 4 year undergrad finance degree.
How much does a degree cost these days? Oh yeah, at least $100,000.

Does that sound absolutely SILLY? This course being better than a $100,000 degree?
Well it should! But that doesn't mean it isn't true. A degree costs $100,000 or more because of a few things:

1. Signaling value = something expensive means it's good right? WRONG.
2. Professor salaries, we don't have to deal with that
3. Grounds and maintenance, same as above
Just because something is expensive doesn't mean it is better. TRY US.
You won't regret it and you have nothing to lose.

Your Instructor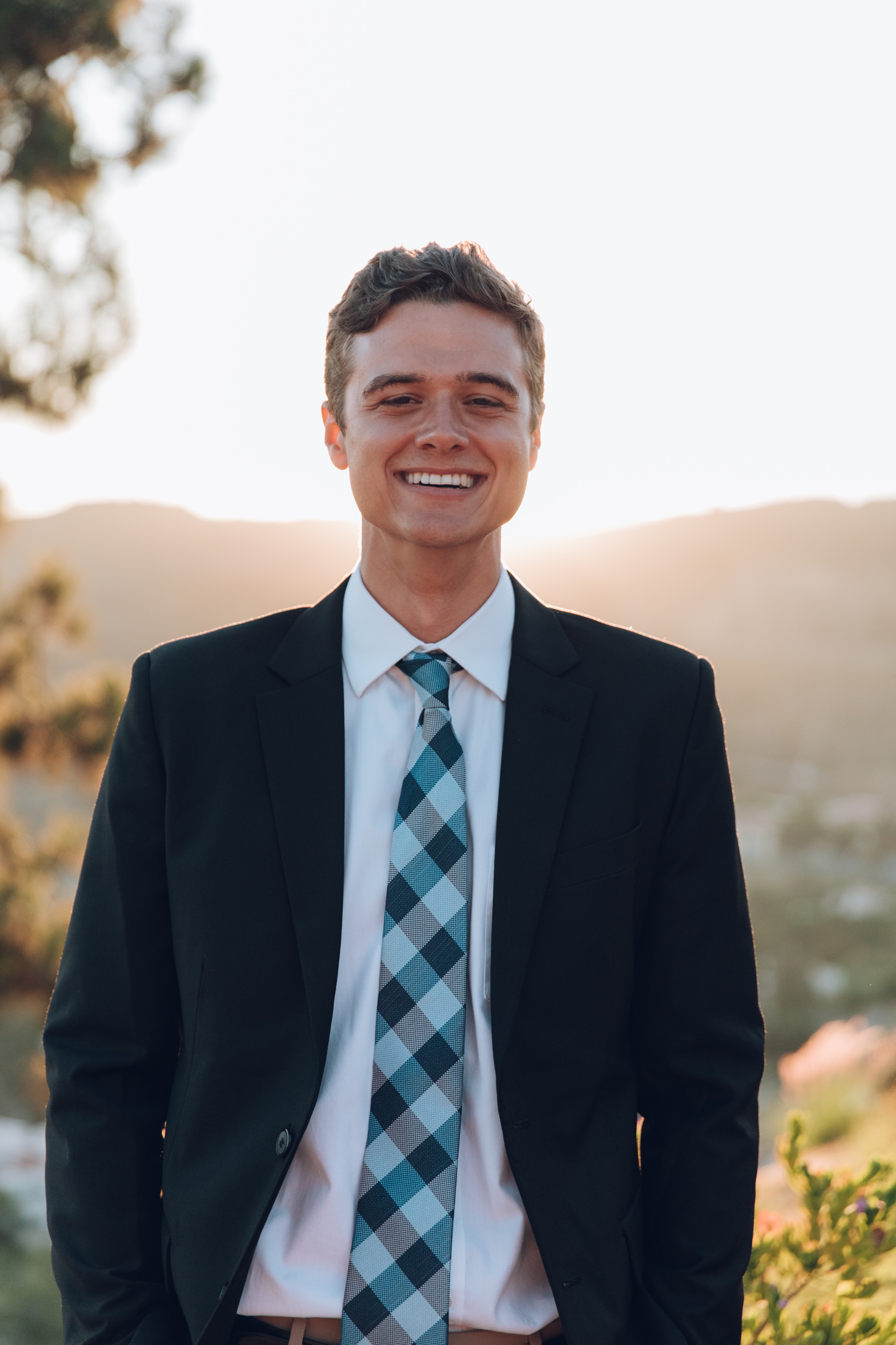 Ryan loves helping people just like you crush the stock market.
He has been investing rigorously in stocks since the age of 12 and he has numerous 10-bagger returns.
He graduated Pepperdine in 3 years summa cum laude and has worked for the Motley Fool, Morgan Stanley, and two NYC hedge funds. He is also a top contributor on Seeking Alpha and Medium.
He started Investing City to harness the power of community through the internet.
Ryan also enjoys being outdoors, playing basketball, surfing and going to church.
Course Curriculum
Outline
Available in days
days after you enroll
The 3 Statements
Available in days
days after you enroll
Financial Ratios
Available in days
days after you enroll
Still Not Sure? Don't worry!


We offer a 30-day money-back guarantee. If you don't feel fully satisfied, let us know and we'll return your money in a jiff (not enough people use that word these days, ammirite?)
But we'll go ONE STEP FURTHER than most.

If you don't feel like this course rivaled a undergrad finance degree then we'll give you your money back. Call it the 30-day better-than-an-undergrad-finance-degree guarantee.
That doesn't have the greatest ring to it so let us rephrase: take us up on the college guarantee.

We aren't joking either. We really think this course will provide more value than a college finance degree.
Think we're crazy (we might be...)?

Go ahead and call our bluff, these people tried...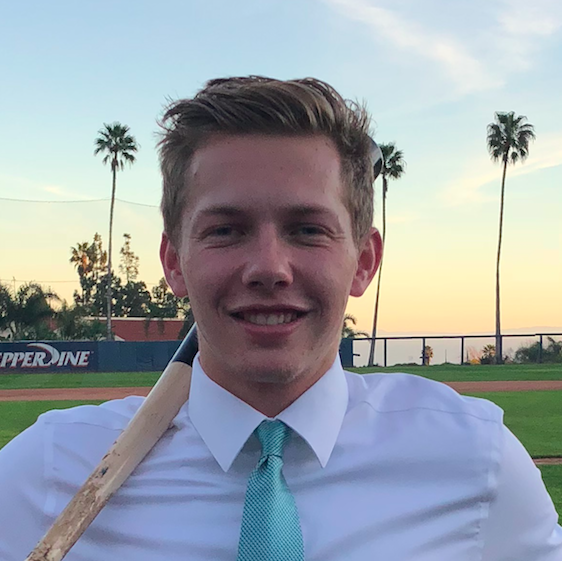 "This course was very useful. Even coming from a business and finance background, the material covered here was far more practical than anything I learned in school. The knowledge from this course will be applicable right away, and I can't wait to make more money in the stock market. I highly recommend taking it, and am looking forward to more course offerings from Investing City in the future"

- Michael Winaker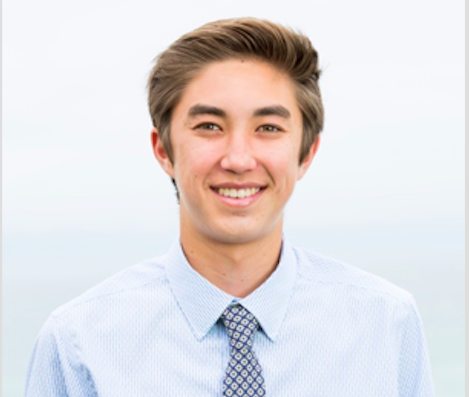 "Investing City's course helped me learn more in 2 weeks than in all of my college courses combined, and my financial analysis skills have been taken to an elite level. The course has already paid for itself and provides you with all the tools needed to succeed. The best investment I've made yet!"
- Drew Oslance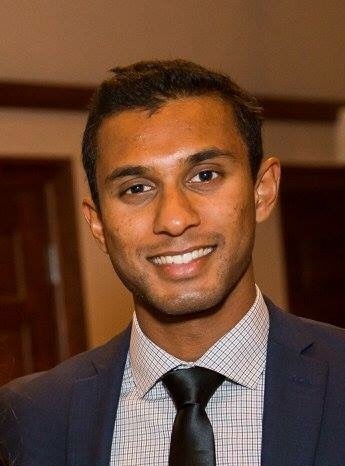 The locus of power in Investing City's Financial Analysis course is found in its clarity and simplicity. As an economics student in a top U.S. program, I can say that this course is at the vanguard of modern finance and accounting techniques. Ryan presents invaluable knowledge in a way that is exciting and motivates deep learning.
- Dallana Wijesundera
FAKE TESTIMONIAL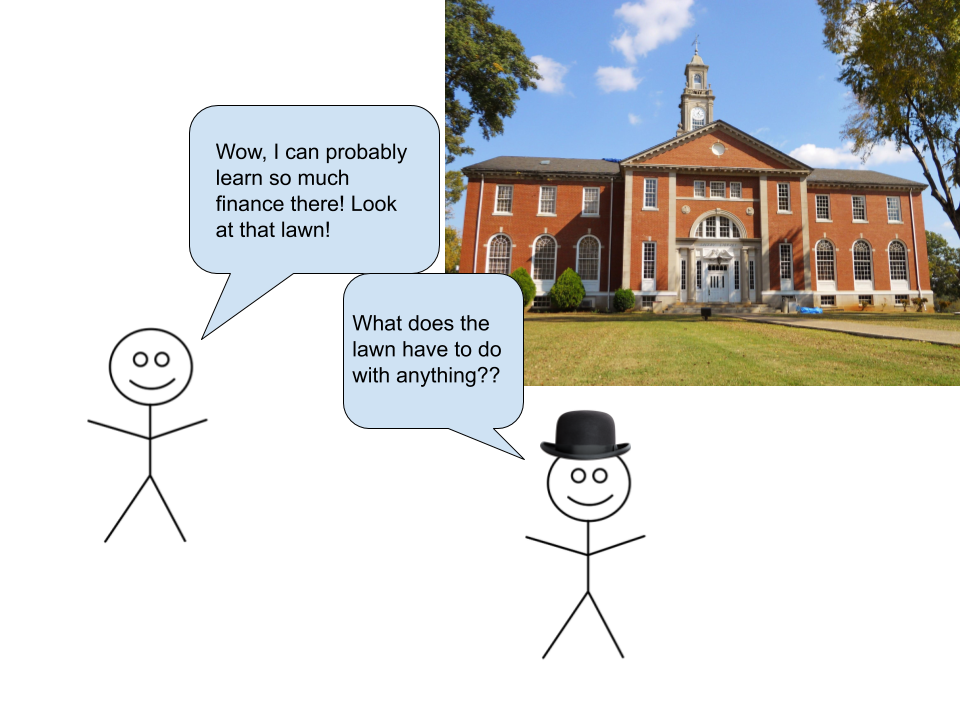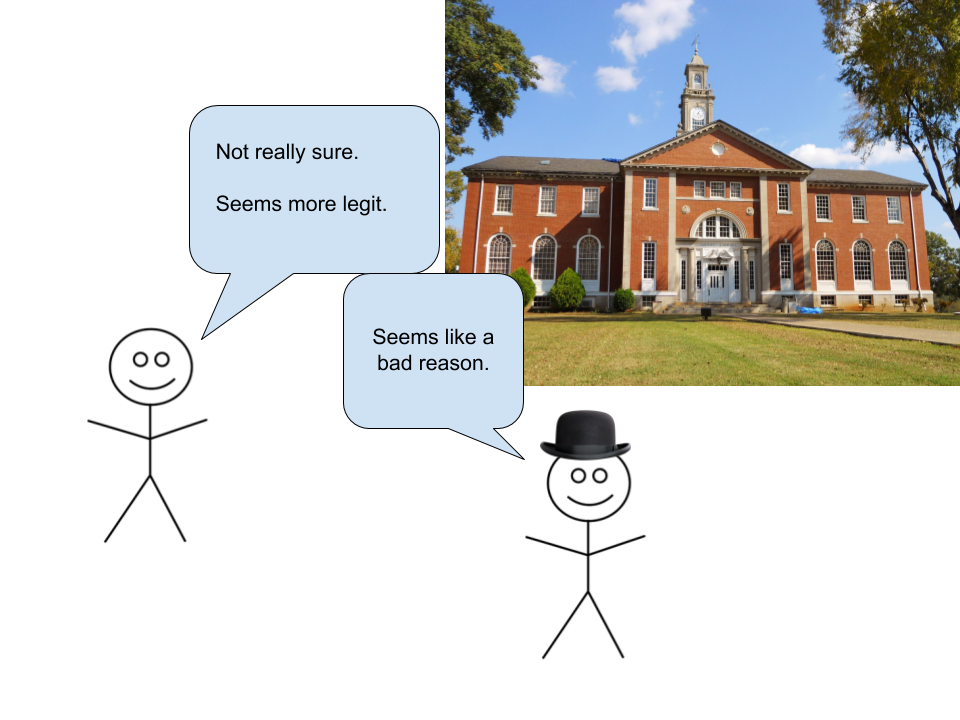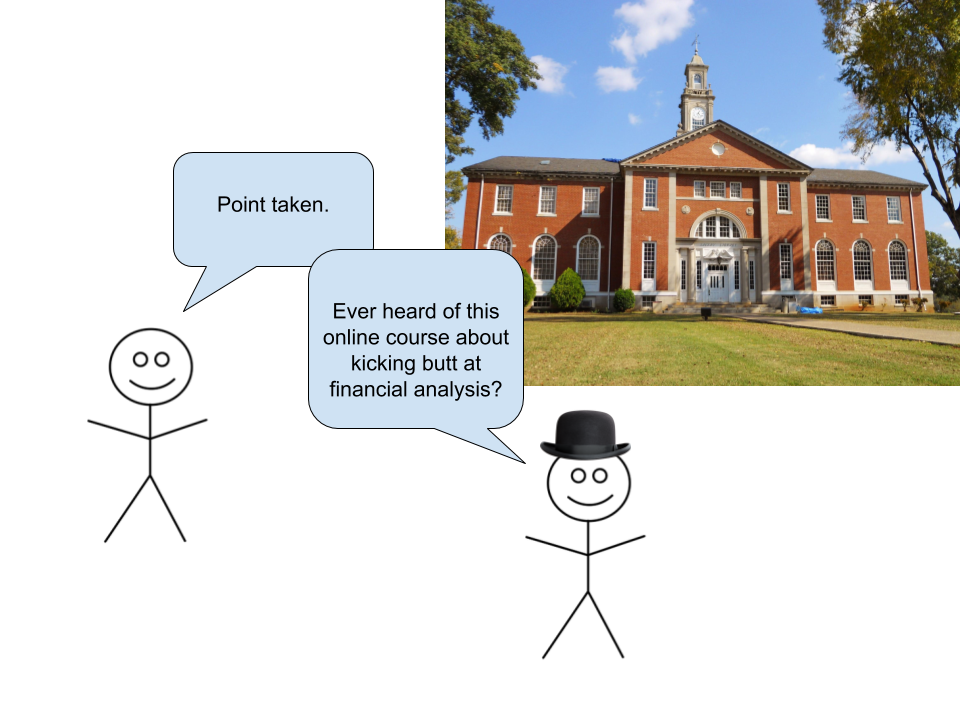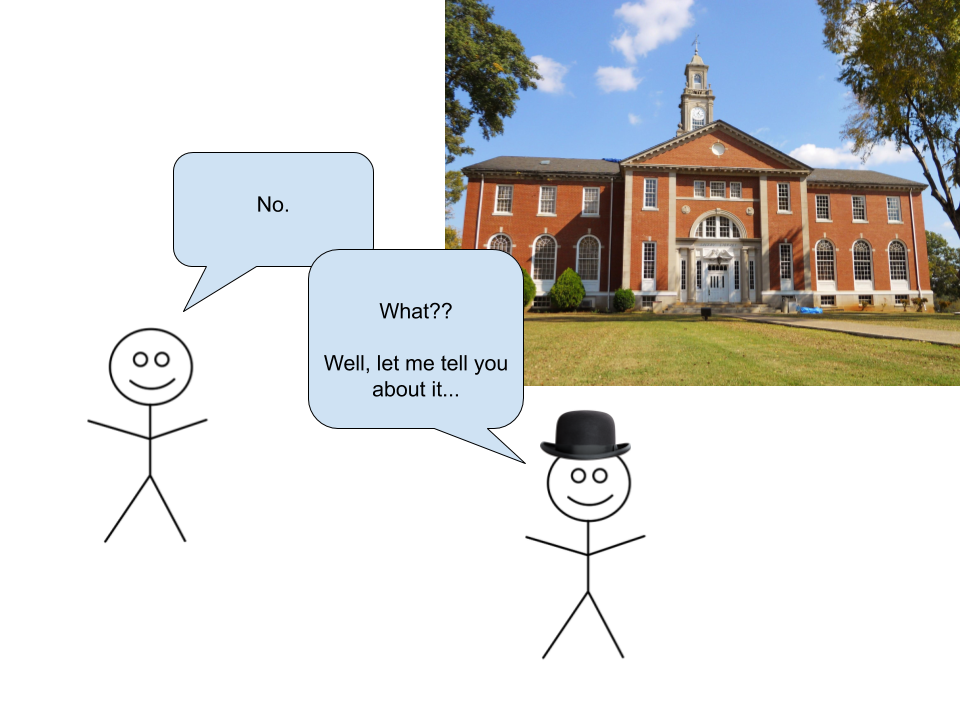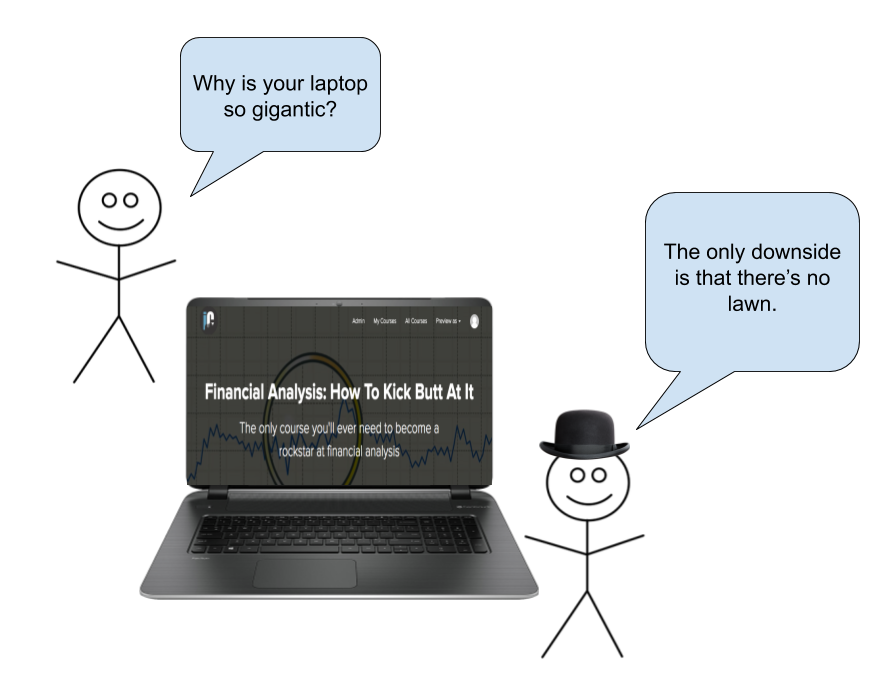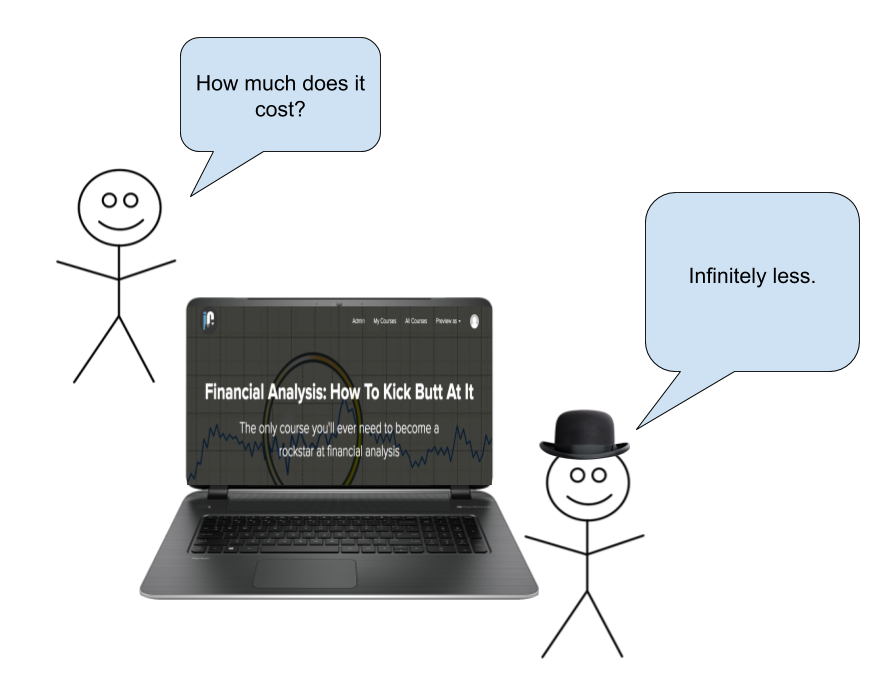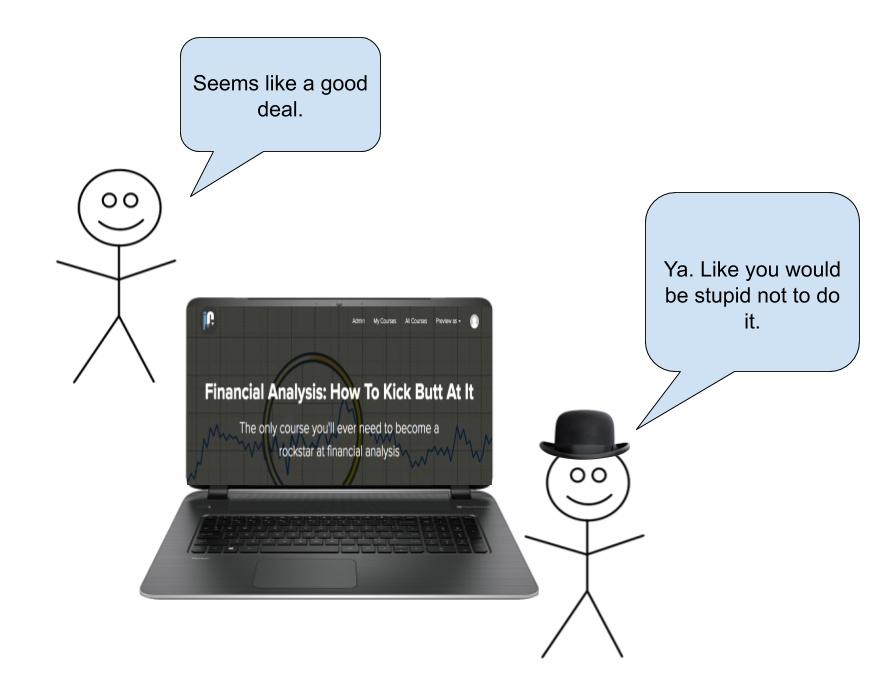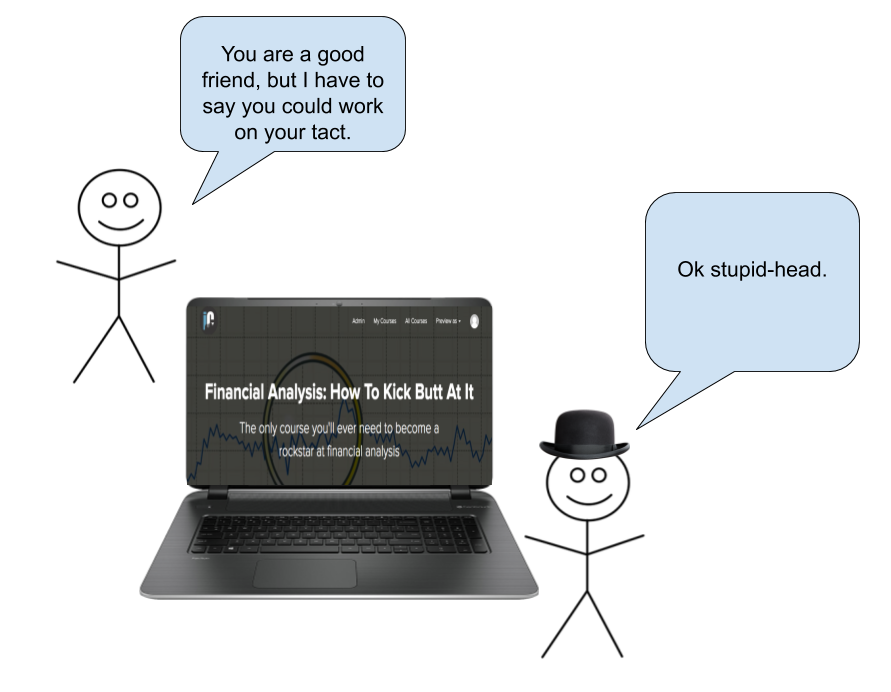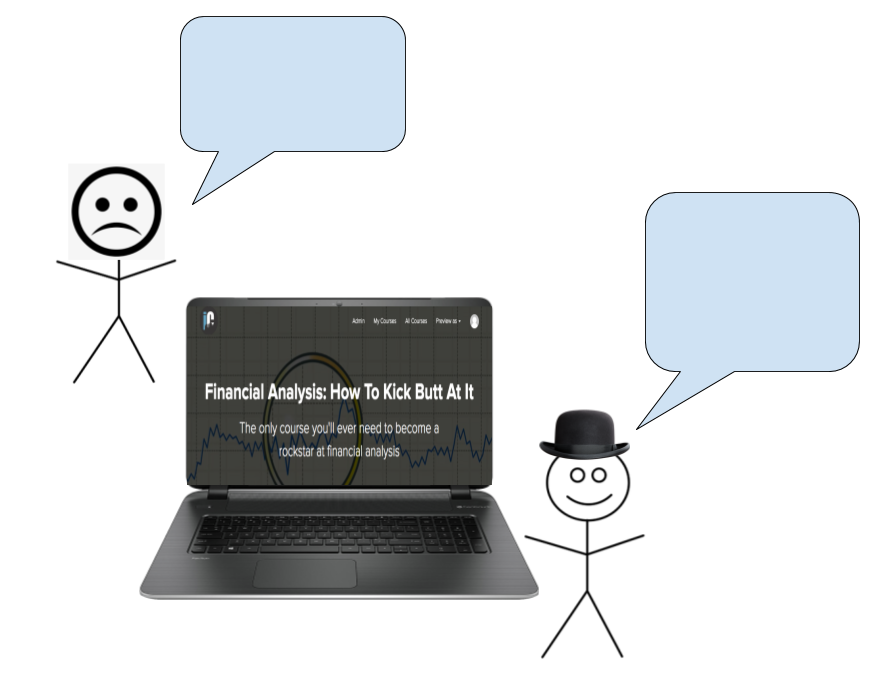 Frequently Asked Questions
When does the course start and finish?
The course starts now and never ends! It is a completely self-paced online course - you decide when you start and when you finish.
How long do I have access to the course?
How does lifetime access sound? After enrolling, you have unlimited access to this course for as long as you like - across any and all devices you own.
What if I am unhappy with the course?
We would never want you to be unhappy! If you are unsatisfied with your purchase, contact us in the first 30 days and we will give you a full refund.
How can you offer the college guarantee?
We believe that strongly in this course. It is that simple. Plus, we know the value of the degree (trust us, this is better 🤫)
How long will this course take?
It depends on how fast you're moving through the content but it should take a couple of weeks to fully digest the material. Some have finished it in one sitting but we wouldn't recommend that. It is a lot of content and there are no prizes for being first!
Will I be ready for a job in finance after taking this course?
Most definitely. You'll have everything you need to gnab that $100k+ job.
Will I be as good as Warren Buffett after taking this course?
Well, to be honest, no one has actually asked this yet but we wanted to answer it anyway. The answer is no. Not even close. HAHA. It's just the facts. The man has been doing this stuff for 8 decades. You WILL be much, much closer to good 'ole Warren than you are right now. And isn't that all we can ask for? 😅
What if I need to contact someone?
Will this course be the best one if I am looking to get into corporate finance?
There are courses out there that are designed to teach corporate finance and this is not the one. There, you will learn budgeting and more excel shortcuts. This course, on the other hand, is specifically designed to make you an effective investor through financial analysis.
Enroll now and you'll instantly receive:


Over 40 modules broken up into 7 sections
Downloadable flashcards
Videos and content to supercharge your learning
Formatted spreadsheets to get you started
Over 15 hours of content
A live-chat forum to answer any questions you have
100% college back guarantee. Even better than a money-back guarantee!
This is too good of a value to pass on.
Thank you for checking out this course. Do yourself a favor and take advantage of this once-in-a-lifetime deal.

Our price vs. a $100,000 finance degree is a no-brainer.

I can't think of a better deal.
So what do you say?